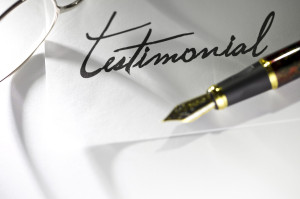 April 15, 2013, Income Tax Day. For some, a dreaded day, for us it was an average day. My husband, Ron was scheduled for a routine Endoscopy at John Muir Medical Center, Walnut Creek, with Dr. David Wong, GI. Little did we know this would become one of the most difficult days in our lives.
I was on my lunch break, when I received the dreaded phone call from Dr. Wong, "We found esophageal cancer!" I have a hard time recalling what came immediately following that phone call. I was driven by a coworker to the hospital and met with the recovery nurse. My husband handled this news better than I did. It was explained to us, that a "team" of doctor's was being put together and we would receive a phone call in the next couple of days to be scheduled with Ron's physicians. Dr. Shoba Kankapati, oncologist, called me personally. I'll never forget hearing her children in the background as she explained the treatment plan for chemo and radiation that would soon become Ron's care plan. That was so comforting to know she was so available.
Next, we met Dr. Wilson Tsai, Thoracic Surgeon. When Dr. Tsai began telling us of his plan to do the preliminary surgery necessary to "set the stage" for an eventual esophagectomy, my brain couldn't fathom the intensity of what Ron would endure and how he would survive. Dr. Tsai's exemplary knowledge is only exceeded by his patient and caring bedside manner. He took all the time we needed to be sure we understood his plan of care. He even went as far as to draw me pictures of the planned procedure. Although it was hard to hear, Dr. Tsai gave us a very clear understanding of what to expect.
Over the next year and a half, we became very close to Dr. Tsai, Sherri Golden, PA and the team of outstanding medical professionals that led us through a very dark and frightening season. Ron was hospitalized many times for the multiple surgeries needed to keep his esophagus opened and functional. I recall one time, when the scar tissue in Ron's esophagus became so constricted, that Dr. Tsai offered to make himself available immediately, later that evening. He has always made Ron and I feel like we were the most important people under his care.
This week, my husband's stent is constricted and again Dr. Tsai has made himself available to meet his needs outside of his normal schedule. I cannot fully comprehend, how a physician of Dr. Tsai's caliber, is so readily available to Ron and I. He is a husband and father and still makes us feel like he has all the time in the world to meet Ron's medical needs and my questions and concerns. We have Dr. Tsai on speed dial on our cell phones, and he has responded to us so quickly. I recall one time, when my husband was ill, Dr. Tsai apologized via text that he was at a concert, and would have to get back to us later (which he did). I cannot speak highly enough about a man that not only has a gift of being an outstanding surgeon, but also the talent of coupling that with a caring bedside manner and availability that we have the pleasure of being a recipient of. We thank God for placing Dr. Wilson Tsai (and his team) in our lives and as the man who has kept Ron going for nearly two years. Our deepest heartfelt appreciation goes out to him, his team and his family. We will be indebted to them forever.
With Our Appreciation,
Pam & Ron