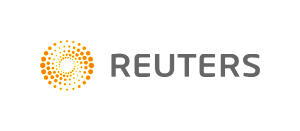 (Reuters Health | Thu Apr 16, 2015 by Lisa Rapaport) – Older patients taking drugs known as proton pump inhibitors, a common remedy for heartburn and acid reflux, are two times more likely to be hospitalized with kidney failure than peers who don't take the pills, a study finds.
While the side effect is extremely rare, and the study doesn't prove the drugs cause kidney failure, the association is worrisome because tens of millions of people a year take these pills, sold by prescription and over-the-counter in some countries, with brand names including Prilosec, Prevacid and Zegerid.
"Generally, the drugs are very well tolerated, and the vast majority of patients who take them will not develop (kidney failure) or other serious problems," lead study author Tony Antoniou, a researcher at the Institute for Clinical Evaluative Sciences and St. Michael's Hospital in Toronto, said by email. "But the drugs should be used for the shortest possible duration."
Antoniou and colleagues identified about 290,000 people aged 66 or older taking proton pump inhibitors in Ontario between 2002 and 2011, as well as a similar number of individuals not taking the drugs.
The researchers then looked at how many people were hospitalized for acute kidney injury within 120 days of starting treatment, and compared that to the group not taking the drugs.
In an effort to capture only new users of the drugs, the researchers excluded people from the study who had a prescription for these medicines in the past year. They also excluded people diagnosed in the past five years with illnesses linked to kidney failure such as HIV and lupus. And, they barred people prescribed antibiotics within the last four months because kidney failure can be caused by infections or the drugs used to treat them.
Acute kidney injury occurred in 1,787 people, substantially less than one percent of the total study population. People taking proton pump inhibitors had a hospitalization rate of 13.49 per 1,000 persons per year, compared with 5.46 per 1,000 without the drugs, according to the results in the Canadian Medical Association's journal CMAJ.
"I would not restrict proton pump inhibitors based on this study alone; the overall risk of (kidney failure) in the study population was still quite low and the association with proton pump inhibitors and renal injury is still only an association," said Dr. John O'Brian Clarke, a gastroenterologist at the Johns Hopkins Hospital in Baltimore.
Of all the possible side effects of these drugs, the most concerning isn't kidney failure, it's osteoporosis, Clarke, who wasn't involved in the study, said by email. There is also a risk that people won't absorb certain vitamins and minerals such as magnesium, iron, B12 and calcium.
"This study supports a growing body of literature to suggest that proton pump inhibitor use is not risk-free," Clarke said. "Clinicians should make every effort to restrict these agents only to patients who truly need proton pump inhibitor therapy and to find the minimum dose and duration of therapy necessary to treat their issues."
While certain patients may be able to take antacids to relieve symptoms of heartburn, proton pump inhibitors play an important role in treating people with more serious medical problems, Dr. George Sachs, a professor at the David Geffen School of Medicine at the University of California, Los Angeles, said by email.
For patients with gastroesophageal reflux disease, or GERD, the drugs can prevent the development of life-threatening esophageal cancer, said Sachs, who wasn't involved in the study.
Patients should regularly review whether proton pump inhibitors are necessary, said Antoniou.
"In many cases, lifestyle modifications (e.g. avoiding precipitating foods, weight loss) may be all that are required," he said.
SOURCE: bit.ly/1ATHfzi CMAJ, online April 16, 2015.
To view the original Reuters article, please click here